I was lucky enough to get a sneak peek at the Dior Christmas collection last week. It's always one of the Christmas launches I look forward to most, and this year certainly didn't disappoint. I thought it was simply too beautiful not to share with you all…
As usual for the holiday collection packaging, most of the items are housed in Dior's iconic gold bauble-like cases and compacts.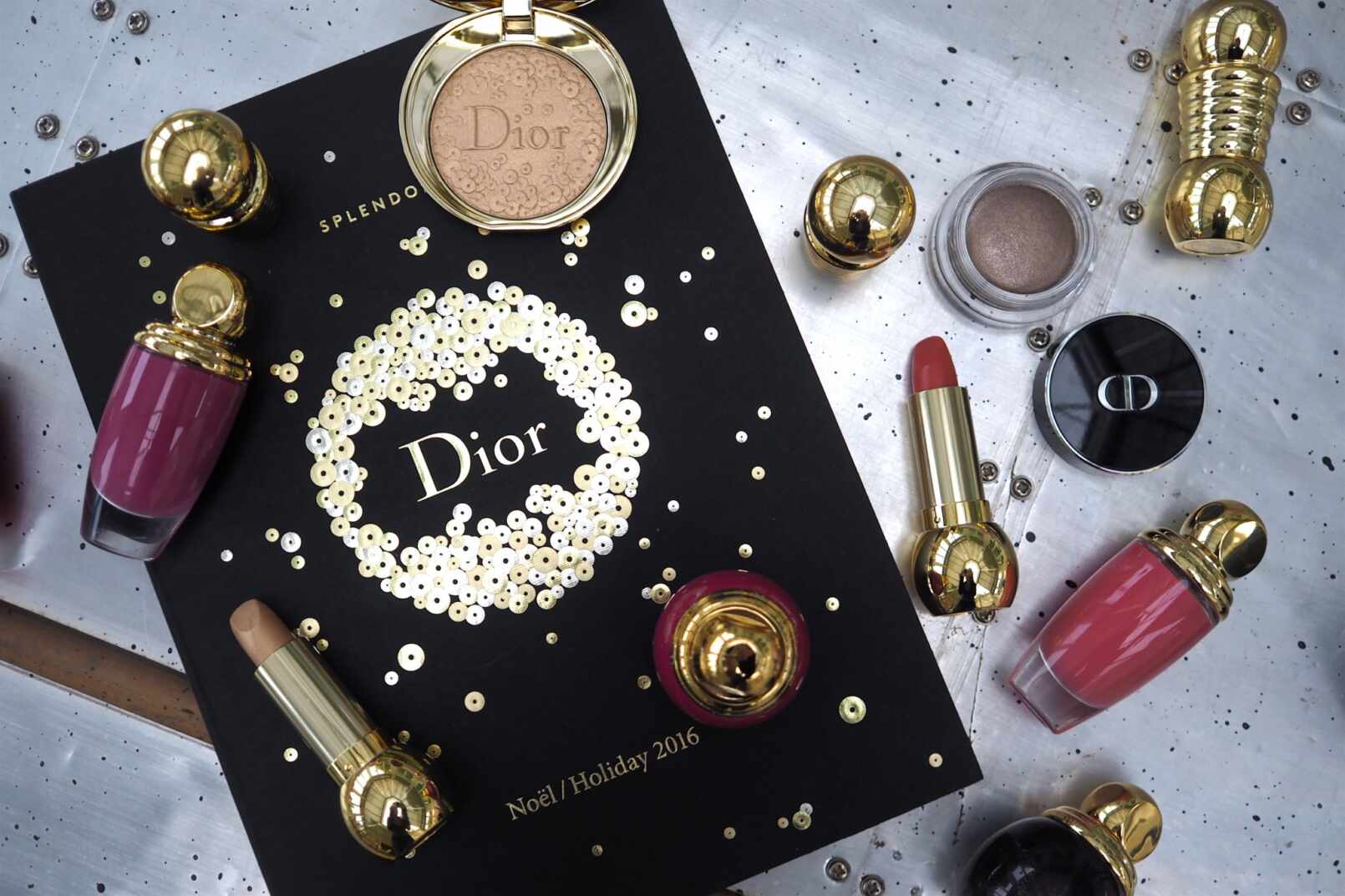 Starting off with a little look at the lips, because that's what this collection is all about… Dior have introduced a new formula with this collection that is simply divine. A blush and lip duo called Diorific Matte Fluid. It's similar to YSL's Kiss & Blush in it's consistency if you've ever tried those… A lovely smooth texture that offers both a pigmented matte, balmy finish on the lips yet a subtle wash of creme-to-powder colour on the cheeks. The perfect balance between luxury and practicality. I've swatched the three colours I've got below, both as you would wear them on your lips and blended out as you would with a blush. I'm obsessed with the deep purple shade 'Treasure' (which actually surprised me, as it looks a little loud in the tube!) and the neutral shade 'Pleasure' is also lovely and very wearable. They come in four shades and the packaging is stunning. They are £27.50 each which I think is pretty good compared to the rest of the collection, and the regular lipsticks at £28.50. I can see these being quick to sell out. If dual-use products aren't your thing, there are also five shades of the classic Diorific gold lipsticks as well, all really nice colours with perhaps the exception of the sheer gold shade – a little hard to wear in my opinion! Three of the lipsticks are swatched below… certainly lovely but the Matte Fluids definitely steal the show!
Swatched L-R: Matte Fluids in Luxury, Treasure & Pleasure and Diorific Lipsticks in Ravissement, Charm & Golden
I also got my hands on one of the two 5 colour palettes from the collection, which is gorgeous – A neutral smokey one with the most beautiful sequin design embossed in the powders. It's one of those products you don't want to use as it's so beautiful, but the formulation is lovely too. If you're in to cooler-toned eyes then this would be right up your street. Sadly it doesn't have limited edition gold packaging, but is housed in the standard sleek Dior compact. The other colour way has five stunning rose-bronze shades and looks incredible in the pictures, although I haven't seen it in person.
Swatched: 5 Colour Eyeshadow Palette in Smoky Sequins
The highlighter with matching sequin embossing and heavy jewel-like golden compact is also incredibly beautiful, giving a subtle golden glow but carries a suitably hefty price tag of £50…. making it a serious festive treat or one for the Christmas wish list! They are also launching a stunning shade of Diorshow Fusion Mono creme eyeshadow called 'Infinity' (see below) It's a pretty mid-brown/taupe shade with a subtle shimmer that is quite simply perfect for everyday. This is definitely my second must-have from this collection.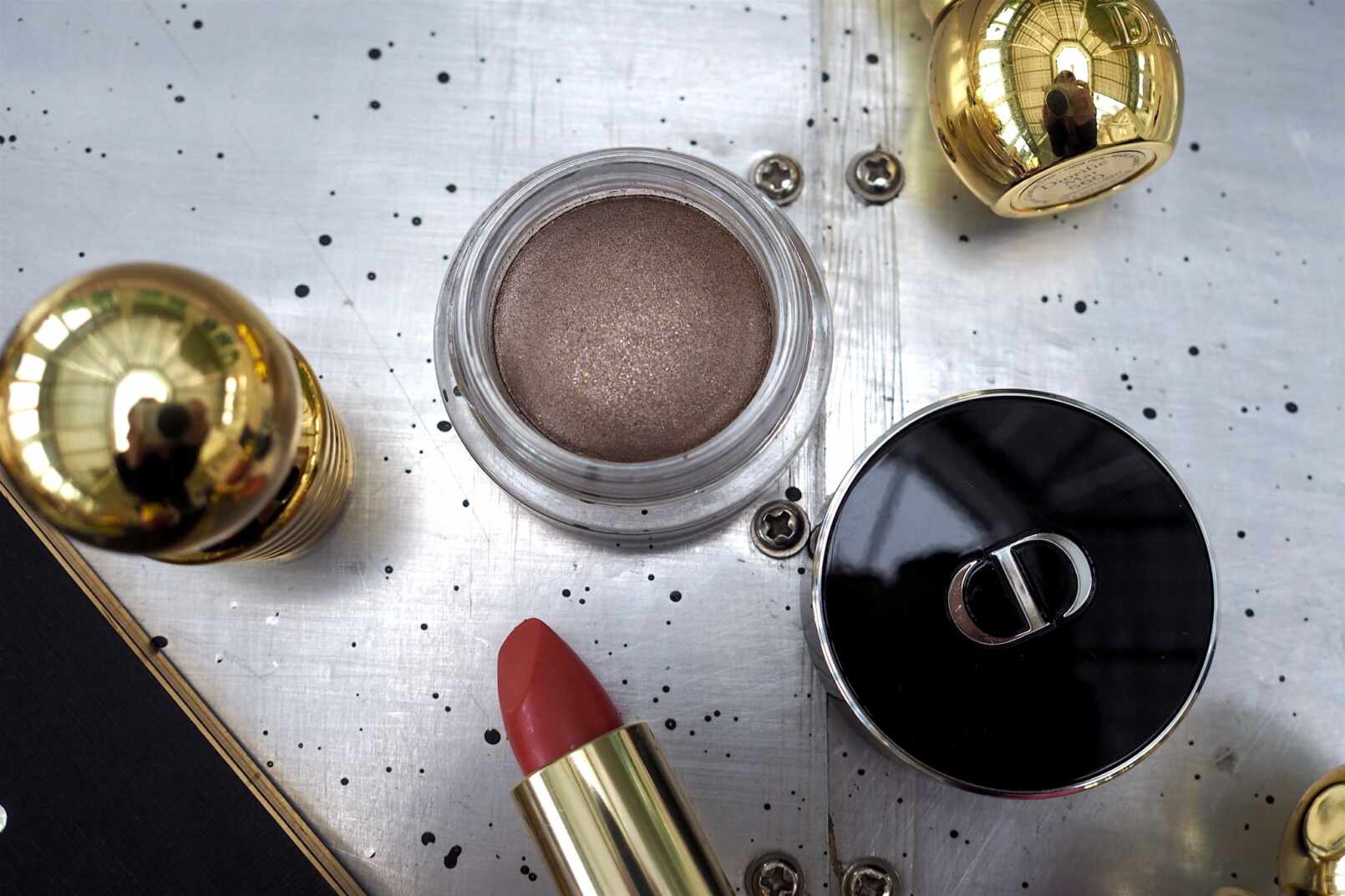 Swatched: Below: DiorShow Fusion Mono in Infinity. Above: Diorific Highlighter in Splendor
Lastly, I thought I would show you a couple of the five nail shades launching with this collection. They both have a really pretty subtle shimmer running through them. They aren't anything super special but would make gorgeous gifts (dare I say stocking fillers yet?! It's still October after all!)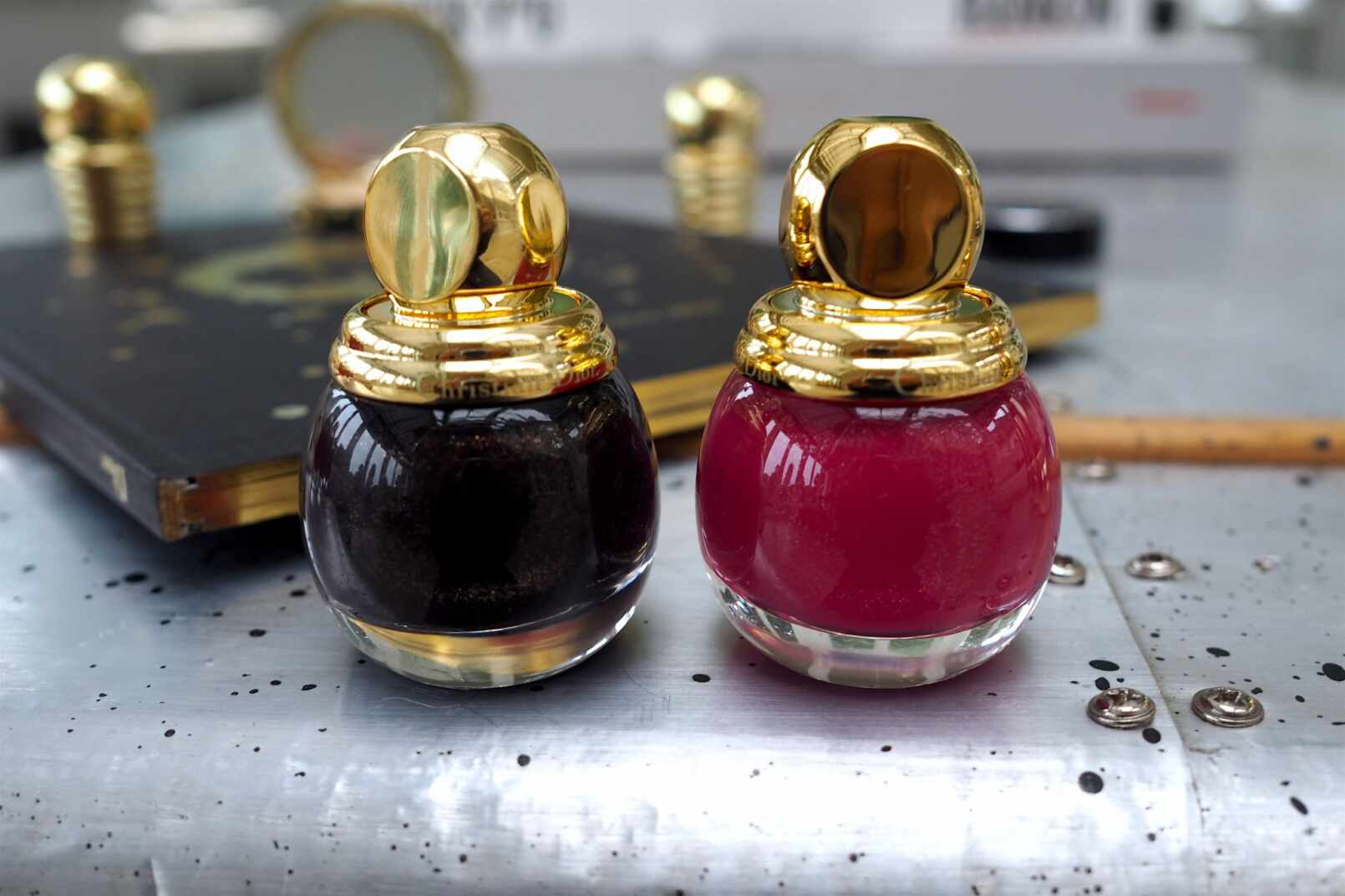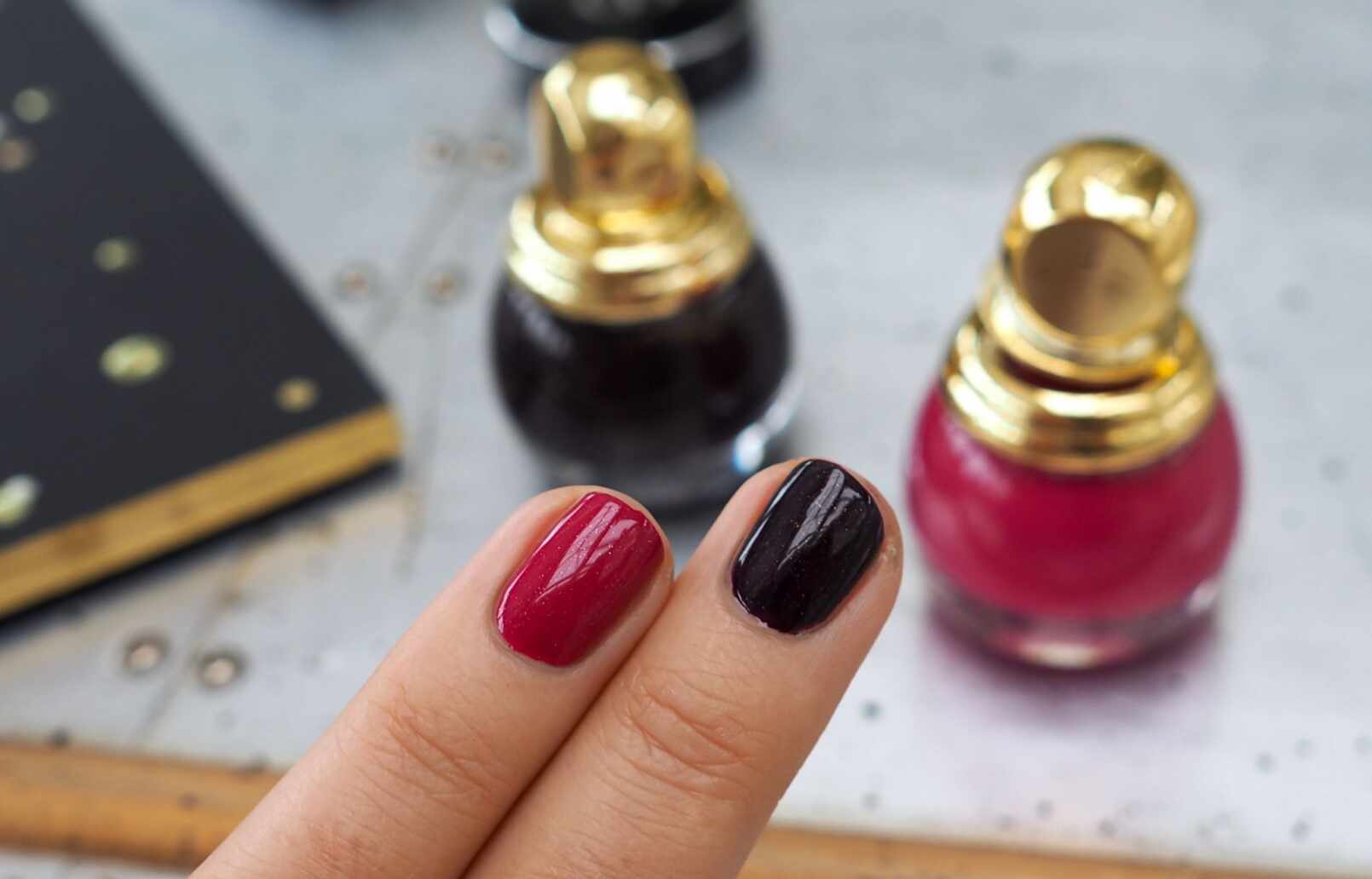 Swatched L-R: Diorific Vernis in Precious & Cosmic
They are also releasing some additional limited edition palettes and a brush set, which I will have a sneak peek of in my 'New in Beauty' video for November, so keep your eyes peeled for that! These will be on counters from the 2nd of November… Anything catch your eye?
At a Glance
Must Haves: Matte Fluid in 'Treasure' or 'Pleasure', DiorShow Fusion Mono in 'Infinity'
Worth A Look: Matte Fluid in 'Marvel' and 'Luxury', 5 Colour eyeshadow palettes in 'Smoky Sequins' and 'Precious Embroidery', Diorific highlighter in 'Splendor', Diorific Lipsticks in 'Splendor' and 'Ravissement', All the Diorific Vernis nail polishes.
Miss-Able: Diorific Lipstick in 'Golden' and 'Fascination', DiorBlush in 'Splendor'